The international training course
VALUATION WITH
PROF. ASWATH DAMODARAN
Be inspired by 2 Full Days with Worldwide No. 1 expert in Valuation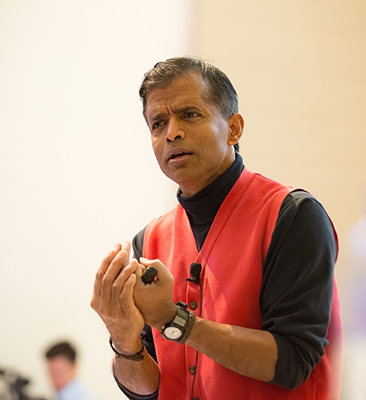 The training for a wide variety of professionals including CEOs, CFOs, corporate, investment bankers, chartered accountants, legal and financial advisors from reputable organizations...
First time in Vietnam Learning the valuation with Worldwide No. 1 expert in Valuation
The training course on enterprise valuation has been paid special attention by experts, managers and investors in the context of strong M&A trend.
This is a valuable opportunity when the community of investors and experts in Vietnam can learn and share from the Worldwide No. 1 expert in Valuation.
Rex Hotel – 141 Nguyen Hue, Dist 1, Hochiminh City, Vietnam.
30-31 August 2018 Thusday – Friday
Are you ready to become a valuation expert?
The objective of the training is to provide the fundamentals of each approach to valuation, together with limitations and caveats on the use of each, as well as extended examples of the application of each. 
2-Day intensive workshop.
Networking with industry professionals and faculty.
All course materials, as well as meals and snacks, are provided during the course.
The training will be  conducted in English and simultaneously translated to Vietnamese.
All training material will be available in English and Vietnamese.
Upon completion, the participants will receive a certificate of completion.
29.500.000 vnd/pax

24.800.000 vnd/pax, early bird ends 30/6/2018 

(The fee excludes VAT)
ACCOUNT FOR PAYMENT
GINET VIETNAM COMPANY LIMITED
001 100 261 9395
Bank for Foreign trade of Vietnam (Vietcombank)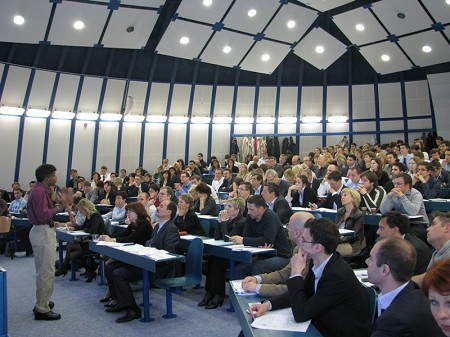 ABOUT PROF. ASWATH DAMODARAN
Aswath Damodaran is the Kerschner Family Chair Professor of Finance at the Stern School of Business at New York University. He received his MBA and PhD from the University of California in Los Angeles. He teaches the corporate finance and valuation courses in the MBA and executive programs. Being at NYU since 1986 he has received the Stern School of Business Excellence in Teaching Award and is considered the world's foremost  valuation expert. His research interests lie in valuation, portfolio management and applied corporate finance. He has published papers in the Journal of Financial and Quantitative Analysis, the Journal of Financial Economics and the Review of Financial Studies. He has published several books on valuation and on corporate finance. 
The authors of the famous books
Worldwide No. 1 expert in Valuation
Comments of the trainees have participated the training
Great. I changed my view as well as corporate valuation skills. The Professors' knowledge is highly practical and fully systematically.
One of the most valuable courses I have ever attended. Thank you for your great sharing and knowledge.
I have searched and read your booksbut this sharing is a comprehensive knowlege of practical experience and easily understandable examples. Thank you professor.
IMAA cooperates with
GINET Vietnam
The  Institute  for  Mergers,  Acquisitions  and  Allainces  (IMAA)  is  a non-profit think tank on M&A that has been regconized worldwide, committing to bring the advances in training and researching in M&A) and Affiliate.
IMAA courses are specifically designed for Leaders, Senior Managers so they can understand and master tools, terms used in M&A and Valuation
IMAA courses help the companies to perfectly prepare for engaging in transactions and help companies with the most profitable deals.
URL: https://imaa-institute.org
GiNET is the training partner of IMAA in Vietnam to support the organizing, managing and implementing the intensive courses in corporate management, investment consultancy and risk management.
With the wish to support the companies and  organizations in Vietnam to reach out to the world's leading experts in their expertise, we are proud to hold this event.
Thanks alot!

 
Rex Hotel – 141 Nguyen Hue, Dist 1, Hochiminh City, Vietnam.
The international training course on valuation  with Worldwide No. 1 expert in Valuation by IMAA (Swiss)
In order to ensure the quality of the course, we possibly close the registration at any time once the number of paticipants reach the limit.
Floor 11, HAREC Building, 4A
Lang Ha Street, Ha Noi, Viet Nam
Email: cuongpb@ginet-vn.com
Mobile: 0988681607